Nirmala Nursing School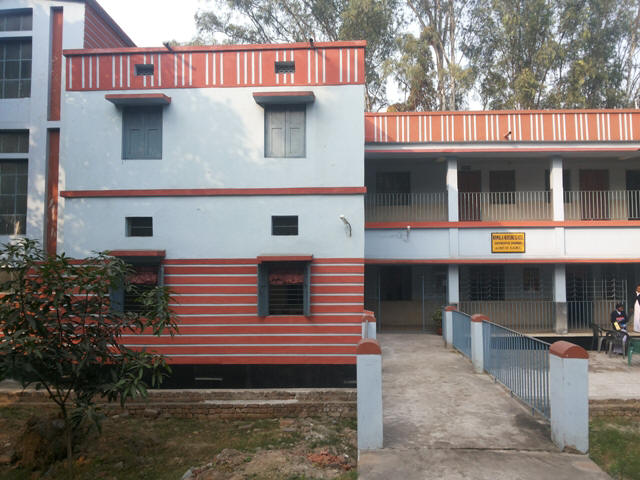 DSWC is serving the people affected by leprosy, their offspring and their dependents since 1964. This community is unfortunate that their own kith and kin have deserted them. They do not have their own house. At the work place, other people do not like to work alongside with cured patients from this community and that is why many of them find themselves out of job. Even till date many of them go for begging or rag pickings, in order to meet both ends meet. People from this community do not have access to many of the facilities, which people from other communities enjoy. In nutshell they are almost cut off from the main society. They live in abject poverty.
Although women play a vital role in the society, they are the most vulnerable section of the society. And when it comes to this community, there is no doubt women are the poorest and weakest in this community. Many times young girls are sexually harassed by wasted interest boys from outside. Women feel insecure in the absence of men at home, more so when men of the house cannot earn bread and butter for the family.
That is why DSWC realized that it is important to focus on women especially the girl children of this community at least for economic empowerment. Eradicating women's poverty by enhancing women's Capabilities is one of the steps towards eliminating poverty. Money always plays a vital role in the life of every human being. If somebody earns, he or she simply gains the respect of the family. So, it was sometime in mid nineties Fr. John Florance Guidera SJ started sending youth specially young girls for various training like Nursing, Bachelor in Education (B Ed), Secretariat training so that they could be earning members of their family. Since then DSWC has been selecting girls from the colonies and sending them for various training like nursing, BEd, Secretariat course so on.
In 2013 DSWC felt the need to start a nursing school of their own so that girls from colonies could be trained as nurse at Dhanbad itself, therefore, in 2014 Nirmala Nursing School is started as a Golden Jubilee gift to the colony girls.
Purpose of starting Nirmala Nursing School:
· To train those girls, who come from poor families, yet earn their livelihood by offering her service in the health sector, so that they can provide nursing service to infants, lactating mothers and elderly people
· To prepare such Auxiliary Nurses, who can offer their services in the families, Hospitals, Nursing Homes, schools and in the society effectively.
· To train girls coming from leprosy colonies and from poor families so that they could be earning member in their family.
Nirmala Nursing School is approved for 2 years Auxiliary Nursing Midwifery course by Indian Nursing Council, New Delhi and Jharkhand Nursing Council, Ranchi. The School code is 3061054. It has 20 approved seats for the first batch. The session is October to September. Minimum qualification required is 10+2. The age bar is 17-35 years.
At present following are the 10 students of Nirmala Nursing School, Govindpur as first batch.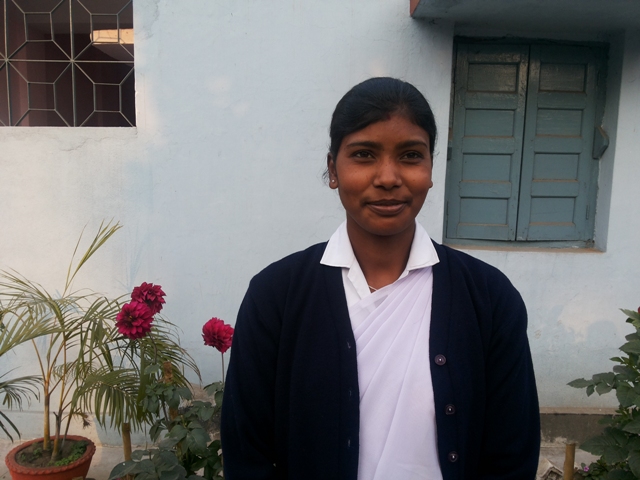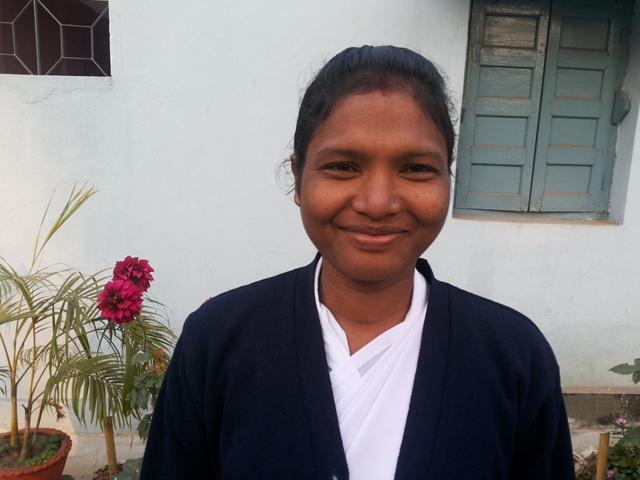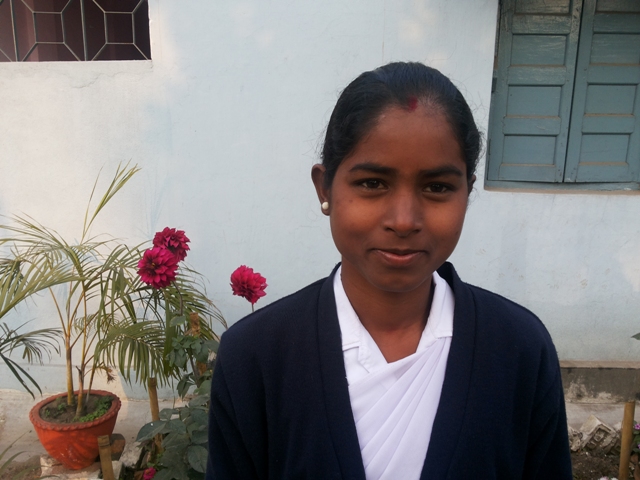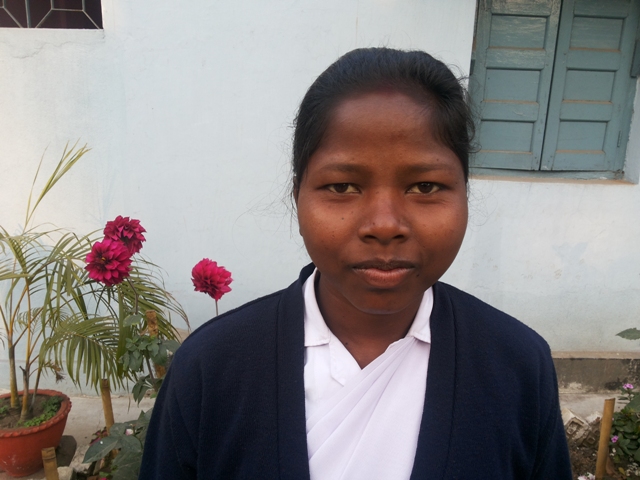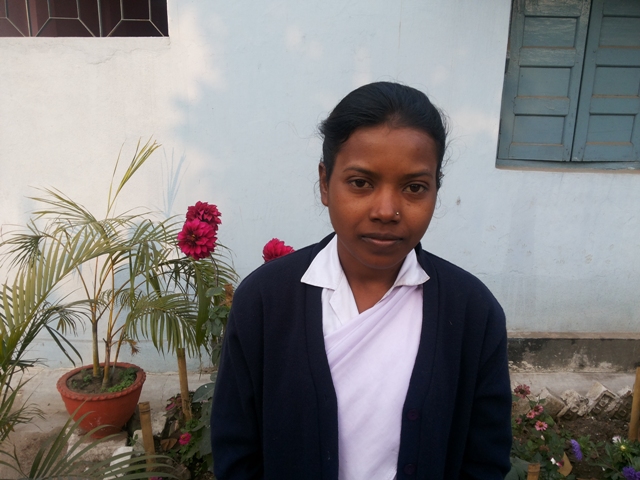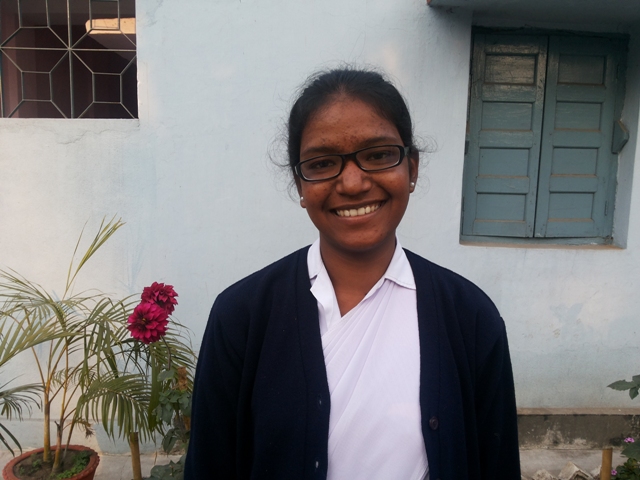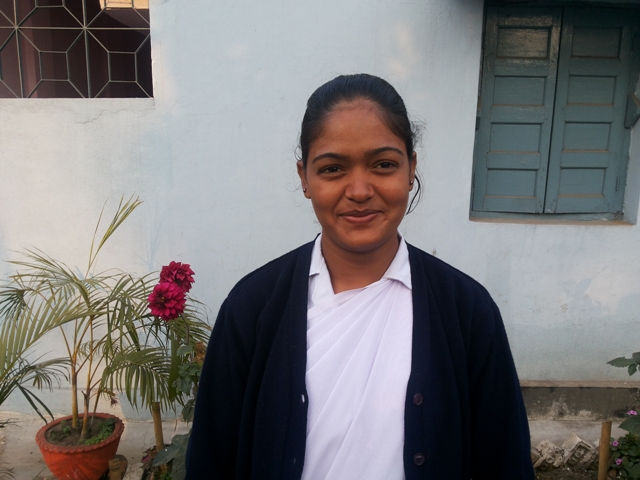 All the above mentioned students are from poor background. Three students are from our leprosy colonies.
1st batch of ANMs of Nirmala Nursing School passed their 1st year council exams with distinction.
2nd batch of ANMs of Nirmala Nursing School arrived at Nirmala on 15 September 2015. They were welcomed and given orientation on the same day. From the next day their English classes started.
Following are the 20 ANMs of 2nd batch.