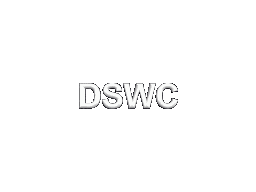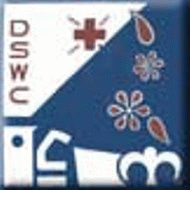 Damien Social Welfare Centre
DHANBAD, JHARKHAND, INDIA
in the service of humanity, 1964 onwards
Sponsor a child for her studies and food
Support for the Leprosy Patients
Home About us Health Services Education Services Rehabilitation Services Nirmala Nursing School Vocational Training
Dear Alumni,
This year your Damien Social Welfare Centre (DSWC), Dhanbad is celebrating its Golden Jubilee Year from 8th December 2013 to 8th December 2014. The Jubilee year will be Inaugurated by Honourable Shri J.B. Tubid, IAS, Government of Jharkhand. He is the one, when in Dhanbad as Deputy Commissioner, was very closely associated with DSWC and worked for the welfare of leprosy patients (may be your parents or grand parents) and their dependents (may be you or your parents).
As we are completing 50th year of DSWC, we feel it would be a good occasion for all the old students to get connected to each other and to DSWC, recall good old days and to do something worthwhile for present students coming from our leprosy colonies. In the past friends, well wishers and donors of DSWC had helped you to get educated and reach the position, where you are now at present. Now it is your turn to give back whatever you think worthwhile to your brothers and sisters, who need support to come up in their life.
Come and visit, your Nirmala School, where you had started your academic background. It has certainly made progress, but it still awaits more help to take some positive steps forward. It badly needs an Auditorium and three science labs. The children in the hostel need sponsors to complete their education. Those completed +2 studies need to do some job oriented training. All these will be done with your helping hand.
To spread the essence of any organization it requires whole hearted support of its Alumni, which can be done only if its alumni are networked together. All great organization through-out the world are supported, nurtured, patronized and marketed by its Alumni. Let us come forward and create a data-bank of all alumni. Some of my Golden Jubilee team members, under the leadership of Fr. Dilip Marandi, are trying their level best to bring all the alumni together. Kindly join your hands with them. Those, who read this message, kindly share the information with their colleagues/batch mates, so that they too get registered with their alma-mater.
I look forward to your active participation in reshaping up DSWC
With kind regards,

Fr. Bipin Pani
Director,
Damien Social Welfare Centre, Dhanbad