News from October to December 2017
24th October: Visit of Amulya Kumar Sahu, General Manager State Bank of India, Patna, Vimlendu Vikash, Regional Manager, State Bank of India, Luby Circular Road, Dhanbad, Jai Prakash Thakur, Chief Manager State Bank of India, Heerpur Branch and Shishir Mohan, Chief Manager, State Bank of India. They gave Nirmala General & Leprosy Hospital a Boyle Apparatus, a machine used for general anesthesia. In honor of and in gratitude of all the guests of State Bank of India children from Nirmala School performed a beautiful program.
13th November: Ms. Yayoi Takei, Associate Professor, Faculty of Human Sciences, Department of Nursing, Sophia University Tokyo, Japan visited Nirmala Campus in order to begin a new association with Damien Social Welfare Centre in view of giving an opportunity to learn about leprosy to the Nursing Students of Sophia University, Tokyo. She stayed with us from 13th November to 16th November. She was welcomed by the children of Nirmala Girls' Hostel on 13th evening.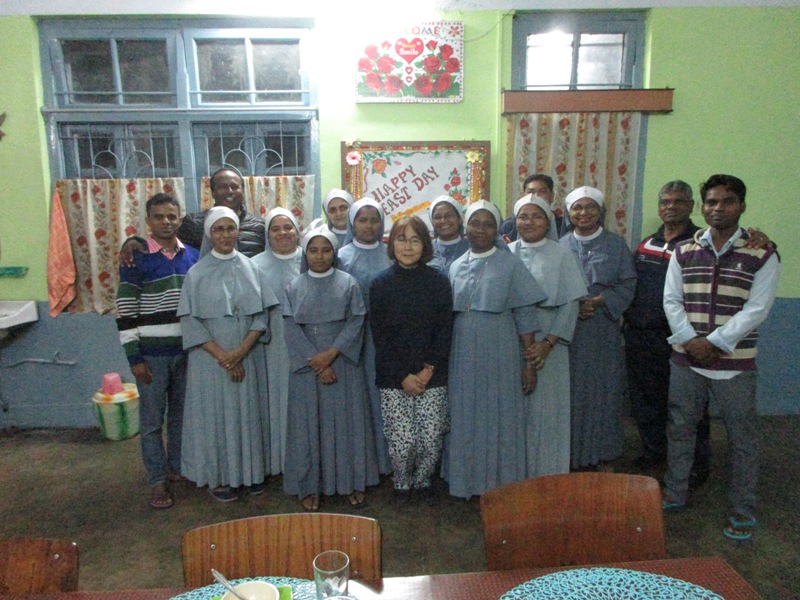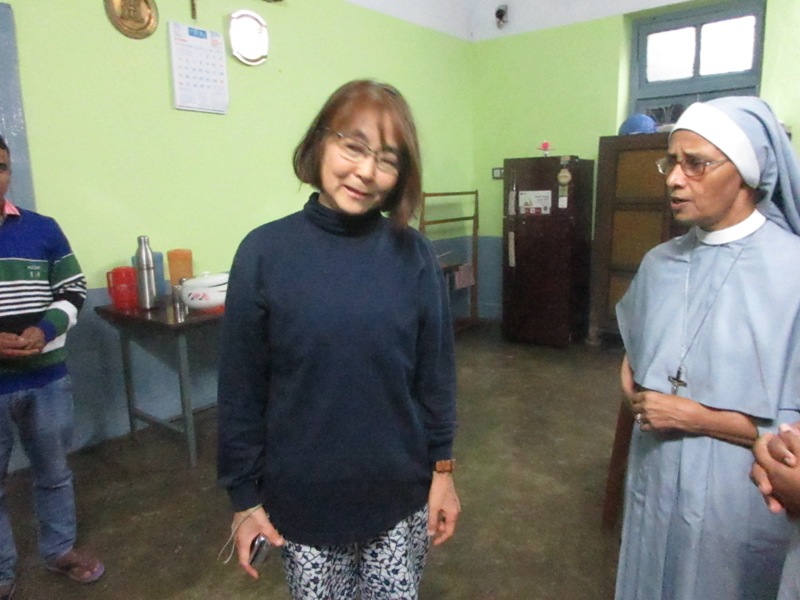 28th November to 8th December: Mr. Gabriele Bottin and Anjela Bratto, two volunteers from Italy visited Nirmala campus to have an experience of leaving with the poor. Fr. Bipin brought them from Kolkata. They were welcomed by the hostel children in the evening of 28th November. They spend time with almost all the units of DSWC viz. Nirmala General & Leprosy Hospital, Nirmal Girls' Hostel, Home for the disabled and Baramasia Rehabilitation and Training Centre. They went for India tour with Fr. Dilip Marandi on 8th December.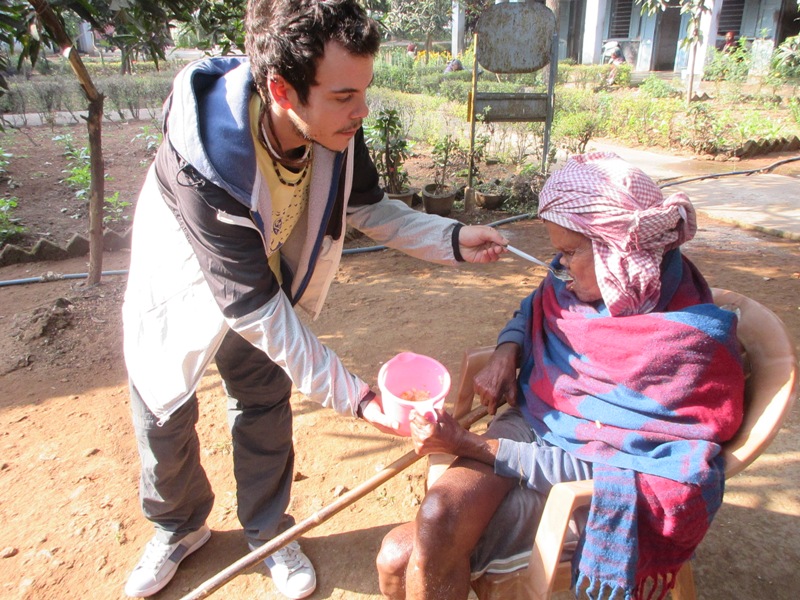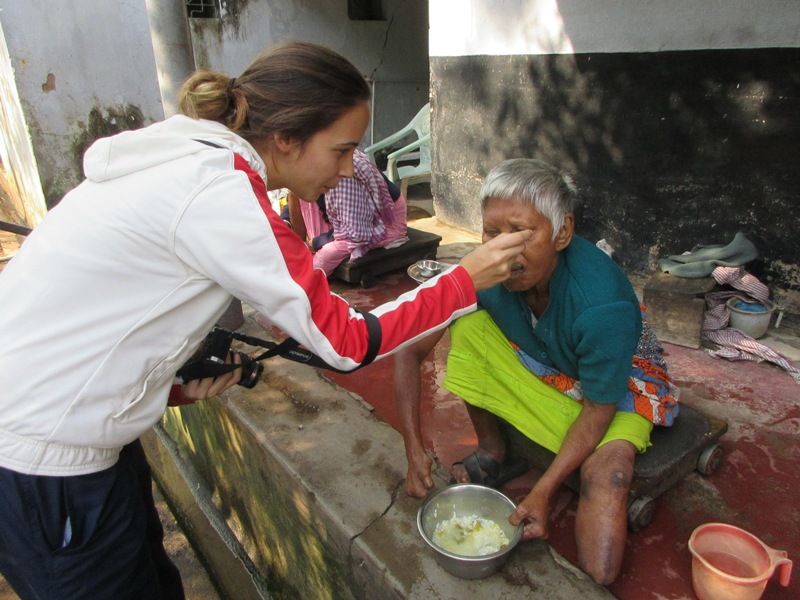 Nirmala Day Celebration: On 8th December 2017 Nirmala Day was celebrated. The Day began by invoking God's blessing on the institution and thanking God for the blessing showered on the institution. Fr. A Vijya Bhat, the Director of St. Joseph Hospita, Bhilai Pahai and the former Director of DSWC was the main celebrant for the Mass. After the Mass cultural program was performed. Fr. Amatus Kujur, the Dean of Dhanbad, Sri Manoj Kumar, the Thana In-charge, Govindpur, Fr. James Quadoros, Parish Priest of Sindri were the Guest of Honours. During the program children were given away the prizes for their performance during the year. Vikash Pandit was adjudged Student of the Year, whereas Birendra Prasad was adjudged Teacher of the Year.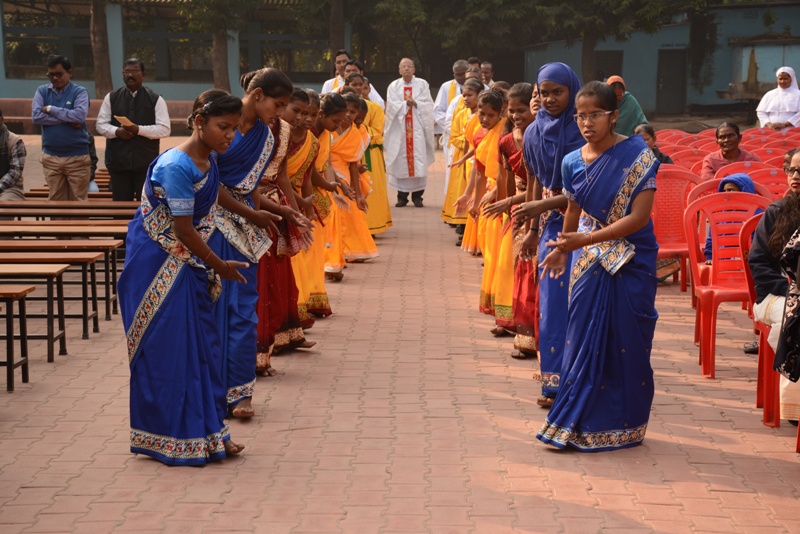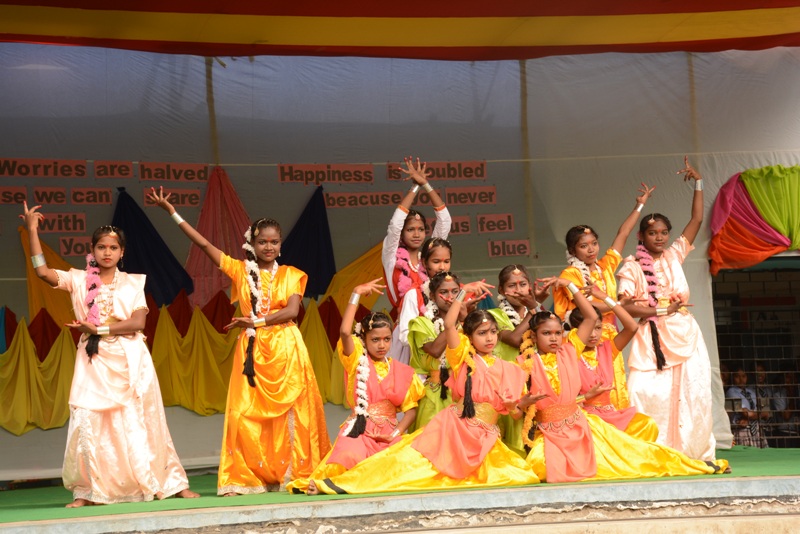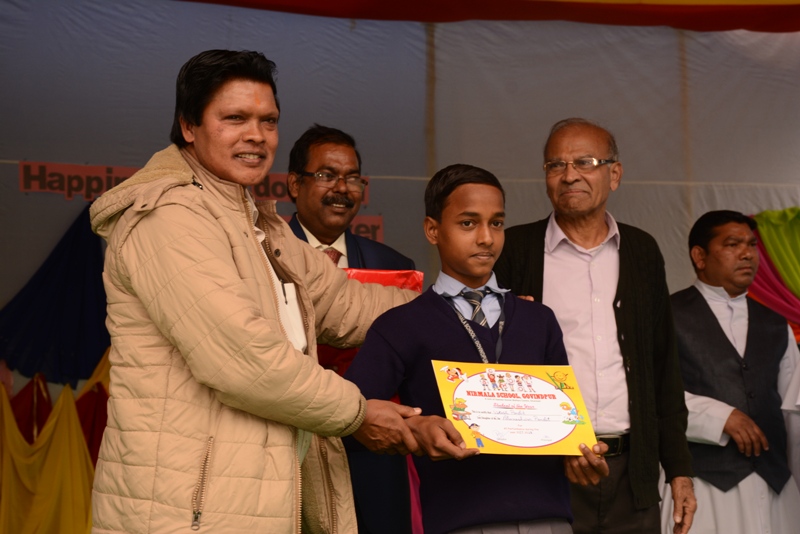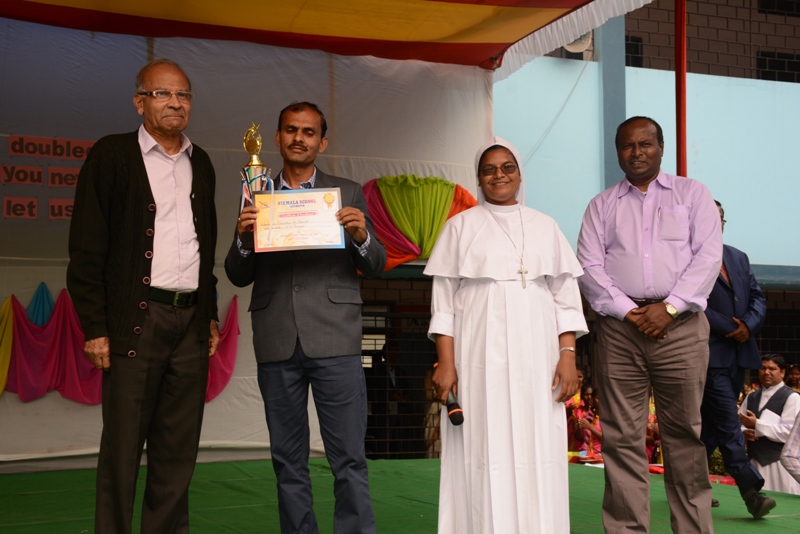 Nirmala School:
Inter-Group Debate Competition: On 21st October Inter-group Debate Competition was organized to develop debating power among the students. Fr. Paschal Minj, Mr. Aloysius Cherubim and Sr. Mary Jacob were the judges on the occasion. Demonetization, Child Labor and Women Education were the topics given for the debate to Senior Group, Inter Group and Junior Group respectively. It was very good contest among the children.
Children's day Celebration: On 14th November Children's Day was celebrated. Tribute was paid to Jawaharlal Nehru, the first Prime Minister of India by garlanding and lighting the lamp at his Picture. Teachers with lot of enthusiasm entertained the children with stage performance. After the program all the children were given Chhole Batore prepared by the teachers. Everybody enjoyed the stage program as well as the snacks. During his address Sr. Vandana said that children should enjoy their childhood. Their first work is to study and so they should study well. Teachers should realize that children are the bundle of possibilities; they need to unwrap each child and shape them as somebody great.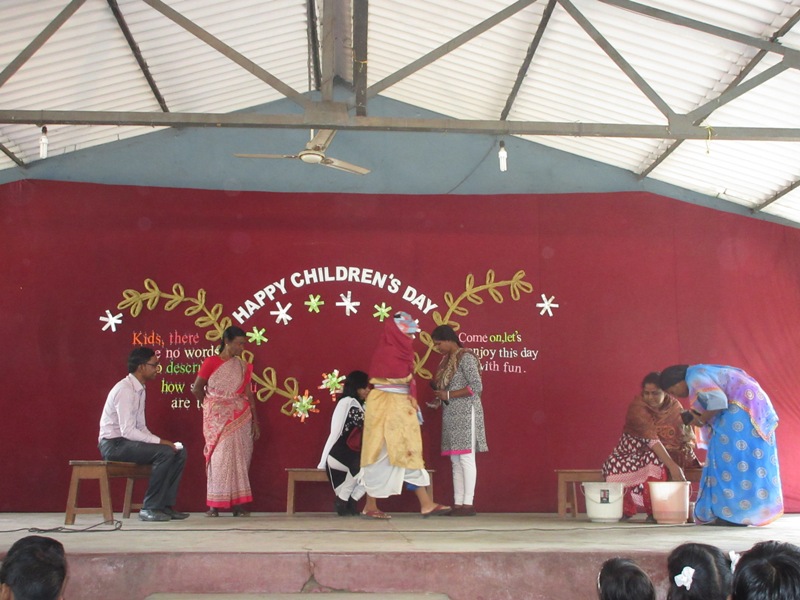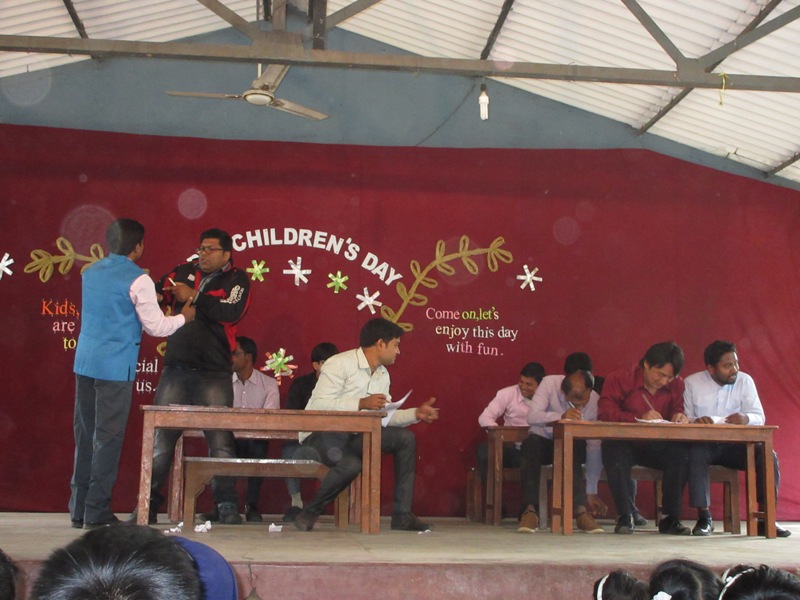 Singing Competition: Singing Competition was organized on 21st December. Pradeep Hembrom, Sr Rosemy and Br. Navin Crasta were the judges for this program.
Nirmala General & Leprosy Hospital:
Free Eye Camp were conducted on 30th October, 19th November and 4th December successively, which was attended by 156 patients for screening for Cataract Operation. Thanks to Dr. Vipul, who helped Nirmala General & Leprosy Hospital to conduct 24 cataract operations.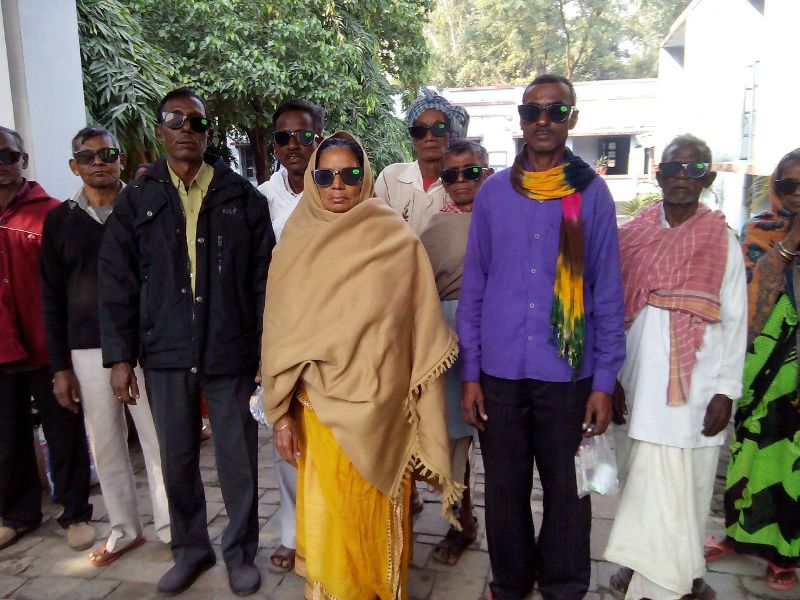 Mobility Screening Camp: From 8th November to 10th November DSWC organized Free Mobility Screening Camp Conducted by Nidhi Charitable Trust, Mumbai and sponsored by Somedi Nettetal, Germany. 313 people with different deficiencies came for the camp. 117 people were diagnosed that they hearing aid, 19 people need Caliper, 45 people need crutches, 65 people need artificial limbs for below knee and 2 persons need artificial limb for hand. Thanks to Dr. Ganesh and Dr. Sharma, who helped us in ENT deficiencies.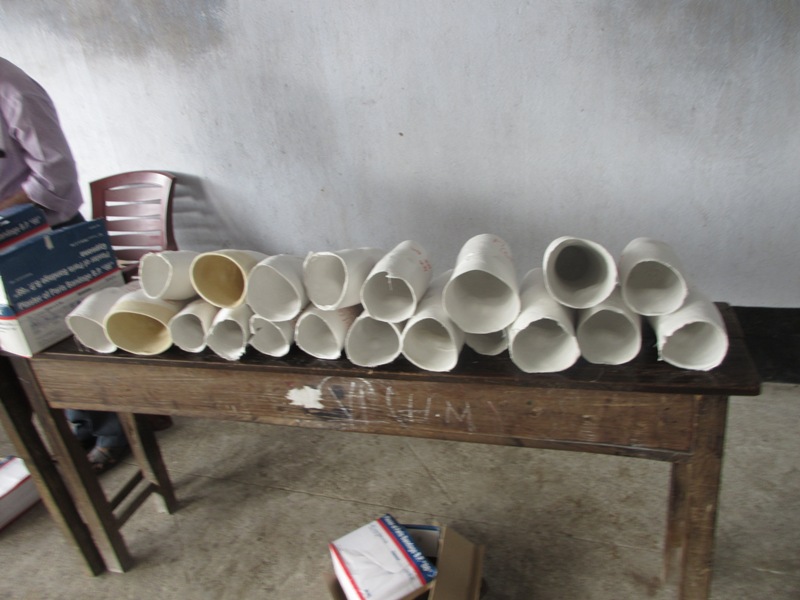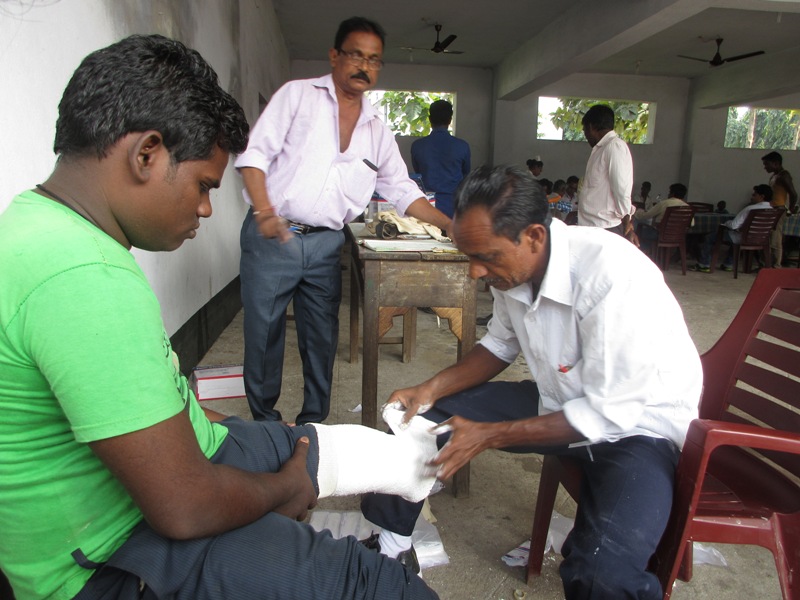 Reconstructing Surgery: From 6th December to 8th December last phase of RCS for this year was conducted. Dr. Mathew Jacob of Damien Foundation India Trust conducted RCS for 11 patients.
In the last three months doctors conducted 8 minor surgeries. Hospital had 45 (22 within Dhanbad & 23 outside Dhanbad) MB cases and 10 (7 within Dhanbad & 3 outside Dhanbad) PB cases. Nirmala General & Leprosy Hospital had 2952 patients in the OPD, where 2566 persons were suffering from skin disease, 61 patients were suffering with dental ailments, 22 persons had ortho related troubles, 103 general ailments and 145 persons had eye deficiency. 192 patients also benefited from our Physio department.
Survey in Lakhanpur, Sabanpur and Topatand Panchayats 2885 visited families. 15456 enrolled people were checked for leprosy. In last three months total 117 (73 MB and 44 PB) cases were followed-up. Total 16 cases (MB 10 & PB 6) were registered.
Damien Vocational Training Center: This October onwards DVTC started monthly test of the students, as it has to be reported every month to NCVT. Tests were taken towards the end of the month viz. 24th & 25th October, 21st & 22nd November and 19th & 20th December successively.
On 3rd November DVTC is informed that now DVTC is registered with Welfare Department of Jharkhand Government. Now our students can avail for their scholarship.
Nursing School: By 1st October all the 2nd Year students came back after their 5 months long internship. On 7th October 2nd year students shared their internship experience with the staff and the 1st year students.
20 new students joined as fourth batch for the ANM at Nirmala Nursing School. On 11th October new batch students for the 4th batch of ANM training were welcomed by second year students. Fr. Bipin delivered the welcome speech. On behalf of all the students Tanushree welcomed all the new comers. On behalf of the new comers PTS Shephali thanked everyone. A beautiful welcome Song and a dance were staged by the present second year.
On 21st November 2nd year students had opportunity to be part of cataract operation team. Students of Second batch (senior second year students) and Third batch (present second year students) appeared for second year COUNCIL EXAM and first year council exam respectively from 27th November to 30th November in RIMS Ranchi. Once again they had to go to Ranchi for their one day practical exams on 27th December.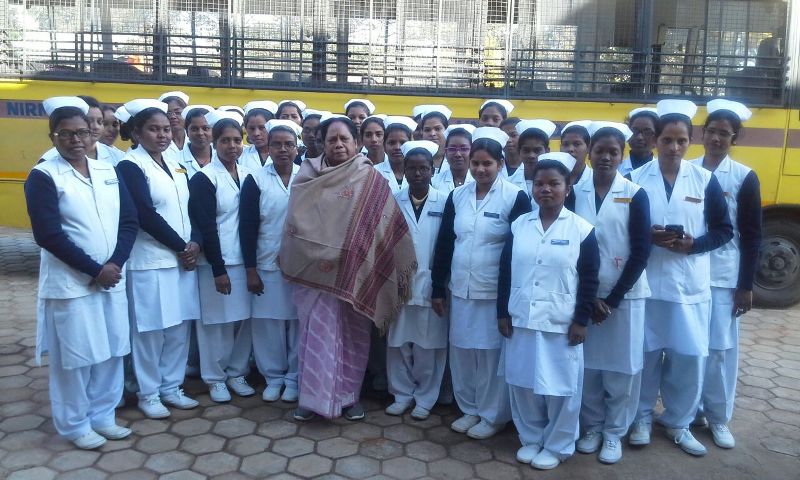 Second batch students were given FAREWELL by second year and first year students on 5th December. It was heart touching ceremony, when the director addressed them saying they will be always part of this institution. As they began the new life, they should not remember that wherever they start ehir career, they start as a junior. Secondly they should observant to learn the system that particular institution follows. They should look for the money at least for first two years.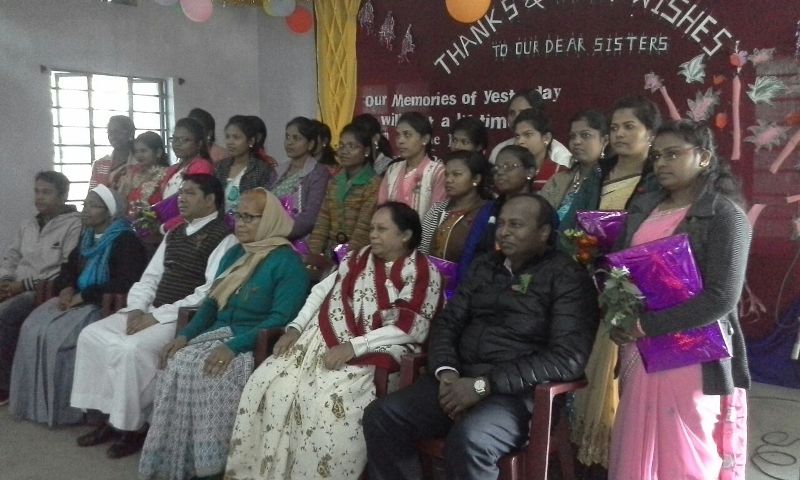 Baramasia Rehabilitation & Training Centre:
Slowly BRTC is taking steps towards sustainability. In last 3 months 18 new health centers came in contact with BRTC. For the first time in the history of BRTC production was done worth Rs 183930/-, whereas sale was done for Rs 204913/-, and collection was done of Rs 200565/-
News from Colonies:
24 Self Help Groups in 21 colonies with Total Saving Rs 340260, Cash in Hand 79115, Cash in Bank 209610. 36 persons got their Aadhar Card corrected and 16 people got ration card.
Christmas Gathering: The year ended with Christmas gathering celebration. On 22nd December all the staff, staring from Director to support staff, all the staff gathered at the premises of Nirmala School. Students of Nirmala Nursing School had their own Christmas gathering where they had their crib blessed by Fr. Paschal Minj. Then they sang a Christmas Carols and had their gift exchanged to their lottery friend. Then they came to join Christmas gathering at Nirmala School. The gathering began with a prayer dance by Nirmala Hostel Girls. It was followed by crib blessing by Fr James Surin. Then children came with a Christmas Carols. Then Nursing Students performed a beautiful Christmas play in three scenes, showing how the fourth Magi came to visit baby Jesus and on the way went on helping people in dire need and though it looked as if he missed meeting Jesus, but at the end it proved that he did that right thing of helping people in need and so he could meet Jesus and Mother Mary. In between there was Christmas gift exchange between the staff. Their names were taken by the lot. Towards the end Fr. Bipin thanked everyone for their cooperation for the whole year and said the purpose of this Christmas gathering is to do away all the misunderstanding, hurt feelings, which occurred during the year among the staff. At the end not one, not two, but three Santa Clauses came dancing and distributing chocolates. Everybody enjoyed his presence. At the end everybody danced and thus Year was concluded.