News from July to September 2017
Nirmala School:
Dictation and Calligraphy: On 8th July Dictation and Calligraphy competition was conducted. Ms Shobha and Mr. Brian Ellias conducted the competition. These competitions were conducted so that children learn proper spelling of different words as well as their writing skills us improved.
Nirmala School won 22nd District level Youth Basket Ball Tournament on 30th July, which took place at Delhi Public School, Dhanbad. Nirmala School defeated Dhanbad Public School in the final.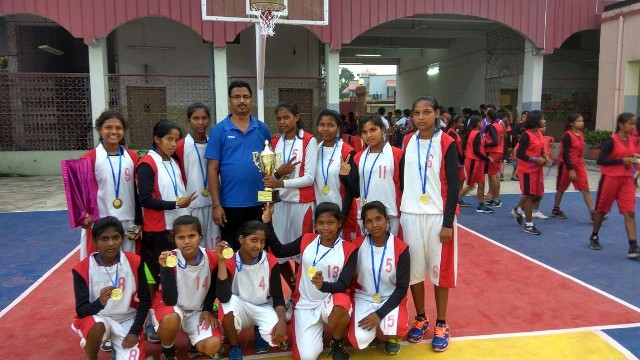 Independence Day: 71st Independence Day was celebrated with much enthusiasm. Mr. Praveen Kumar Rai, the Senior Manager of IOB, Dhanbad hoisted the flag. He was very appreciative of the program performed by the children. Mr. Nirnjan Agarwala along with his elder brother Matadin Agarwala, his wife and nieces came for the Independence Day celebration as the Guest Honor. Mr. Nirjan also inaugurated the classroom and the CC Camera donated by Agarwala family in remembers of his deceased son Ashok Agarwala. Everybody liked the program "Beti Bachao Beti Padhao"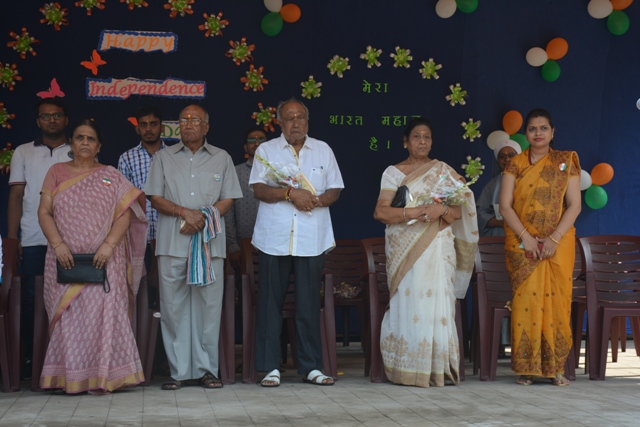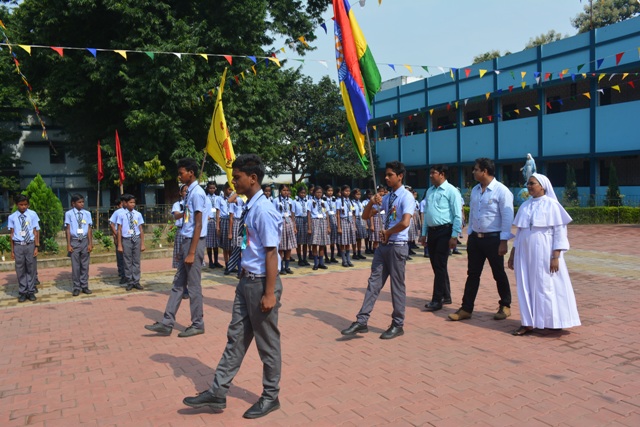 Drawing and Painting Competition: In order to develop imagination power and bring out artist from every child Drawing and painting competition was conducted. Ms Sheetal Mundu conducted the competition on 21st August.
On 3rd September 22nd Dhanbad District Sub Junior Basketball Tournament took place at Nirmala Campus. 8 girls' team and 12 boy's team from different schools of Dhanbad participated in the tournament. In the final Nirmala girls team defeated De Nobili Bhuli girls team 44-00.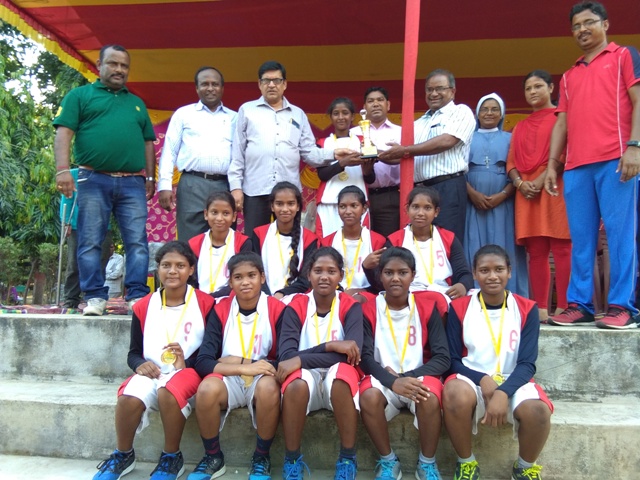 Teachers' day: On 5th September Teachers day was celebrated with much enthusiasm. The day began with praising and thanking lord. Children prayed for their teachers. Fr. Bipin offered the Mass. After the Mass, teachers were served breakfast. At around 11 O' stage program began. Children staged a beautiful program. After the cultural program everybody had lunch together.
Hundreds of spectators along with children from Nirmala Girls' Hostel watched history being created in Nirmala when 17th Jharkhand State Sub Junior Basketball Tournament took place from 8th September to 10th September. It was for the first time, when state level basketball tournament was organized at Nirmala Campus. The best part of it was, five girls from Nirmala School were playing for Dhanbad districts in the first five. In the final Dhanbad district team defeated Jharkhand Police Academy, Ranchi in the nail biting final. All credit to Nirmala children. Now four children viz. Sonali Mahato, Sonia Guria, Sanjana Mahato and Mamta Hansda are selected to represent Jharkhand for the National Sub Junior Basketball tournament to be played in Rajsthan from 5th October.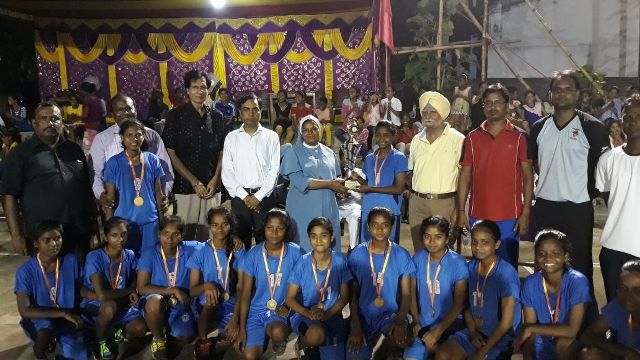 On 16th September Science & Craft Exhibition was conducted at the premises of Nirmala School. Mr. Benedict Kuju from Heritage School and two scholars from ISM were the judges for the program.
Nirmala General & Leprosy Hospital:
Free Eye Checkups: Nirmala General & Leprosy Hospital organized free Eye Checkups and free Cataract operation on consecutive three weeks (On 11th June and 18 June). Dr Ashutosh conducted the operation. There were 51 patients under went eye checkups and 18 patients were selected for the cataract operation. The cataract operation was conducted with pheko machine.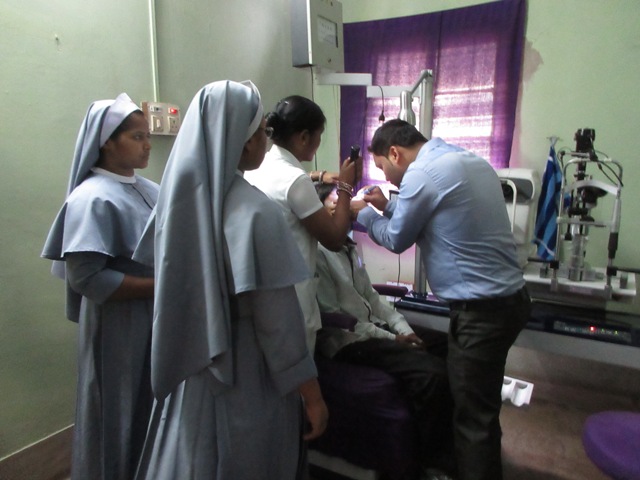 Besides free eye camps Hospital has given treatment to 118 eye patients. 3174 patients were treated with various skin disease, 78 patients were given treatment by Dr Paritosh our Dental Doctor. 29 ortho patients were given treatment. We had 30 MB patients and 9 PB patients from Dhanbad, whereas 36 MB patients and 05 PB patients from outside Dhanbad were given treatment for leprosy.
Reconstructive Surgeries: From 25th July to 28th July 12 patients (2 foot drops and 10 for the hands) underwent Re Constructive Surgery conducted by Dr. Jacob Mathew from DFIT, Chennai.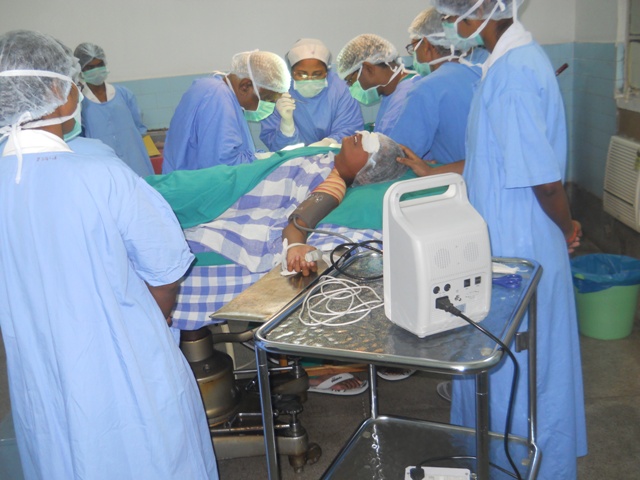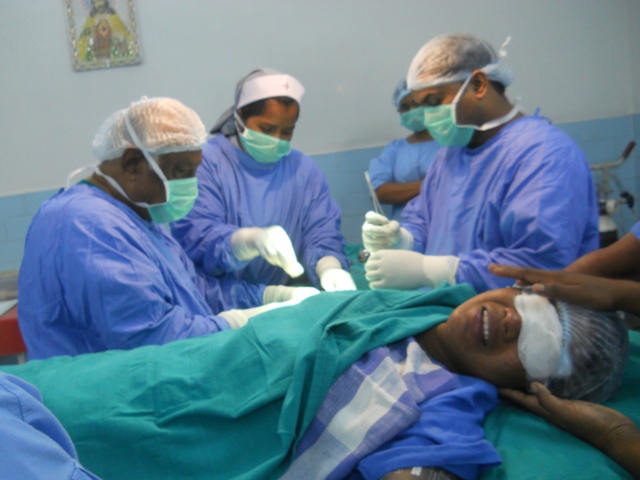 Free Health Checkups Camp: On 16th September a free health checkup camp was organized by Nirmala General & Leprosy Hospital conducted by Narayana Super specialist Hospital, Howrah, where 40 heart patients, 35 cancer patients and 10 patients were under went health checkups by experience doctors from Narayana Ravidenrnath Tagor Hospital, Kolkata.
Nirmala Nursing School:
The council announced the results of the 1st year and 2nd year on 14th August 2017. 1st Batch students i.e., Final Year students passed their final exam with distinction. 2nd batch students i.e., present 2nd year students passed their 1st year exam with distinction.
Golden Jubilee Celebration: Congregation of Samaritan Sisters completed 50 years of their arrival at Nirmala Ashram. On the invitation of the First Bishop Most Rev Lawrence Pichachi SJ the Congregation of Samaritan Sisters had come to serve the people suffering with leprosy on 6th July 1967. On this occasion sisters were felicitated on 20th August 2017, as Bishop Felix was available on the day. In the morning Bishop offered the Mass at 7 am. Cultural Program was conducted at 10 am followed by lunch for all the guests. Sr. Magdeline, Sr. Caludia and Sr. Anita, the Provincial CSS made the day a memorable one by their gracious presence. Sr. Magdeline is from the first batch of the sisters. Sisters from close by convents of CSS came in big number.